I am excited to announce that I have been listed among The Top 100 Yale Alumni in Technology 2021 awarded by Alumni Spotlight.
This award is an honor that I accept as a gracious milestone in my unique journey to becoming one of Europe's leading Emcees for the world's foremost tech events.
These awards are a celebration of excellence; a recognition of the most breakthrough and often disruptive tech leaders in software development: AI, social media, eCommerce, biotechnology, and information technology. To be listed among this impressive group of honorees not only gives me pause for reflection on how far I've come but it propels me towards continued excellence and impact on the road ahead.
My fellow honorees embody Yale's commitment to improving the world both today and for future generations. Winners were selected not only based on our ability to drive growth and innovation but on how our work has impacted the community and the world at large. The Award is a reflection of the resilience of Yale's international community and how alumni continue to be global leaders. Below are some of my fellow honorees.
Here are some of our successes
Ben Silbermann, is the CEO of Pinterest, which he co-founded in 2009.
Previously, Ben was a Product Specialist at Google and a Consultant at CEB (now Gartner). Ben earned an undergraduate degree in Political Science from Yale University.
Michal Tsur, Michal Tsur is the President of Kaltura, Inc., which she co-founded in 2006. Kaltura's mission is to power any video experience. Their video solutions are deployed globally across thousands of enterprises, media companies, service providers, and educational institutions, leveraging video to teach, learn, communicate, collaborate, and entertain millions of viewers at home, work, and at school.
Previously, Michal was a Co-Founder and Vice President at Cyota, a cybersecurity company later acquired by RSA Security. Michal earned a PhD from New York University and completed a post-doctoral fellowship at Yale University.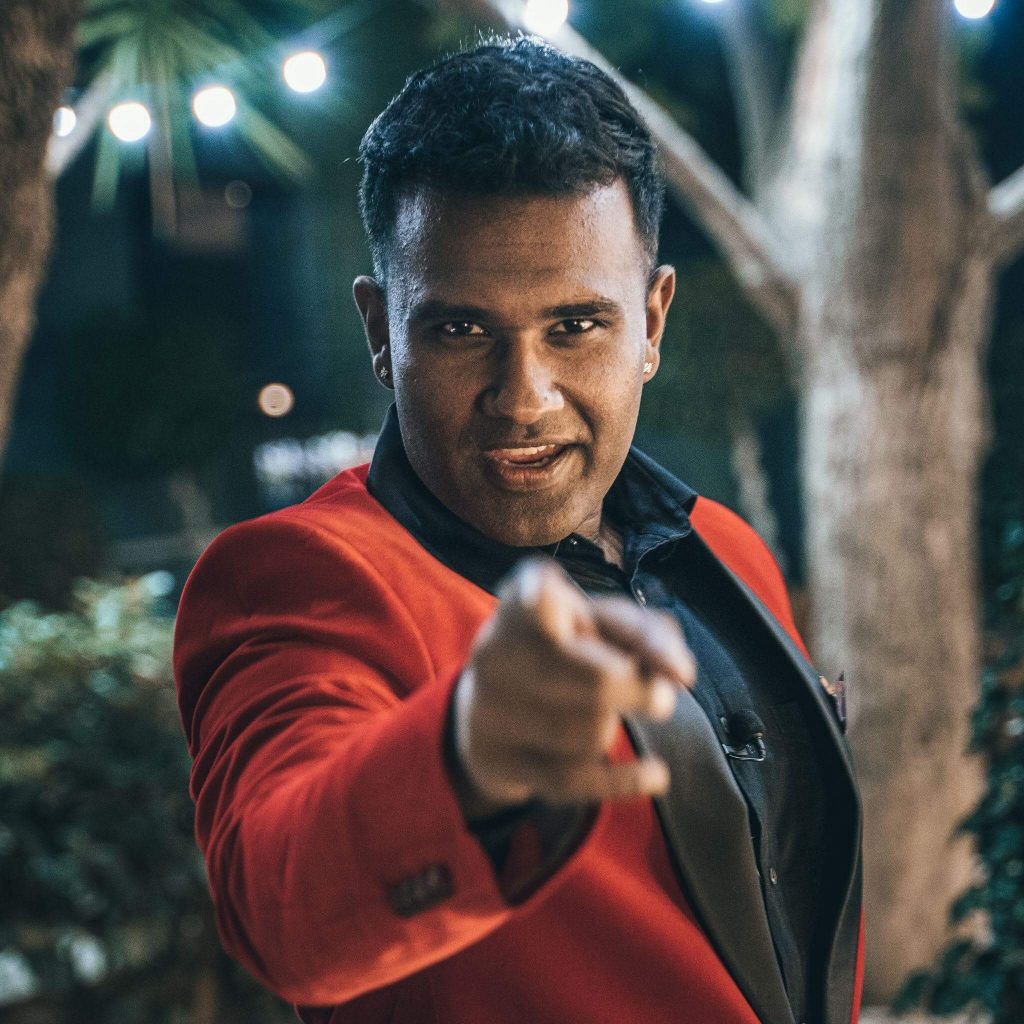 Daniel Ramamoorthy, known more popularly as DanRam is a tech igniter. A 3x entrepreneur, 5x TEDx speaker, and startup coach. He curates conversations with presidents, billionaire investors, innovative founders and decision makers from Fortune 100 companies. Whether hosting fully-digital conferences or live events at convention centers, his energy is unmatched making him one of the most sought-after and trusted moderators and Event MCs in the tech world.
Some of DanRam's past work experience and recent accolades include the United Nations, KPMG, advising the Irish National Government on Entrepreneurship Policy, and receiving the "40 under 40 Influential People" by Europe India Centre. DanRam graduated with an Economics degree from Yale University, MBA from Trinity College, and is currently pursuing a PhD at RWTH
Here is a partial complete list of this year's winners honored for their ingenuity and community impact:
Emmett Shear, CEO of Twitch, which he founded in 2011
Matt Wallach, Founder and former President of Veeva Systems
Ben Silbermann, CEO of Pinterest
Ted Bailey, CEO of Dataminr
Paul Gu, Co-Founder and Head of Product of Upstart
Michal Tsur, President of Kaltura Inc
Andrew Myers, CEO and Co-founder of RippleMatch
Joel Spolsky, Chairman and Co-founder of Stack Overflow
Bay Gross, Bay Gross is a co-founder at Cityblock Health
Aleksandr Yampolskiy, Co-Founder and CEO of SecurityScorecard
Aaron Feuer, Co-Founder and CEO of Panorama Education
Sean Mehra, Chief Operating Officer of HealthTap
Barrie Seidenberg, frmr. CEO & Advisor of notonthehighstreet
Alexandra Cavoulacos, President of The Muse
Bill Bellissimo, President of CrunchTime Information Systems
Chad Rigetti, Founder and CEO of Rigetti Quantum Computing
David Friend, President, Co-Founder, & CEO of Wasabi Technologies
Lisa Marrone, CEO and Co-Founder of Revel Gatherings
Laura Schewel, CEO of StreetLight Data
Tim Parsa, Co-Founder and Chairman of AirTM
Alexander Garcia-Tobar, CEO and Co-Founder of Valimail
Ronghui Gu, Co-Founder of CertiK
Mitch Thrower, Chairman and founder of Events.com
Matthew Roche, CEO of Extole
Alex Klein, Co-founder and CEO of Kano Computing
Steph Speirs, CEO and Co-founder of Solstice
Hakan Bas, Founder and CEO of Ace Games
Paul Joo, Co-Founder and COO of Summer
Michael Jansen, Chairman and CEO of Cityzenith
Tom Katis, Chairman and founder of Voxer
Desiree Vargas Wrigley, Founder and CEO of Pearachute
Peter Ginsberg, Founder & CEO of Onaroll
Tod Sacerdoti, EO and Founder of Pipedream
Alexis Rovner, CEO and Co-founder of 64x Bio
Dan Ram, Event MC, Entrepreneur, Startup Coach
Thank you for being a part of this fortuitous journey with me. I promise that the road ahead will be no less innovative when together we Start Now, Start Simple.
P.s. here's a picture collage I dug up from my graduation from Yale 😉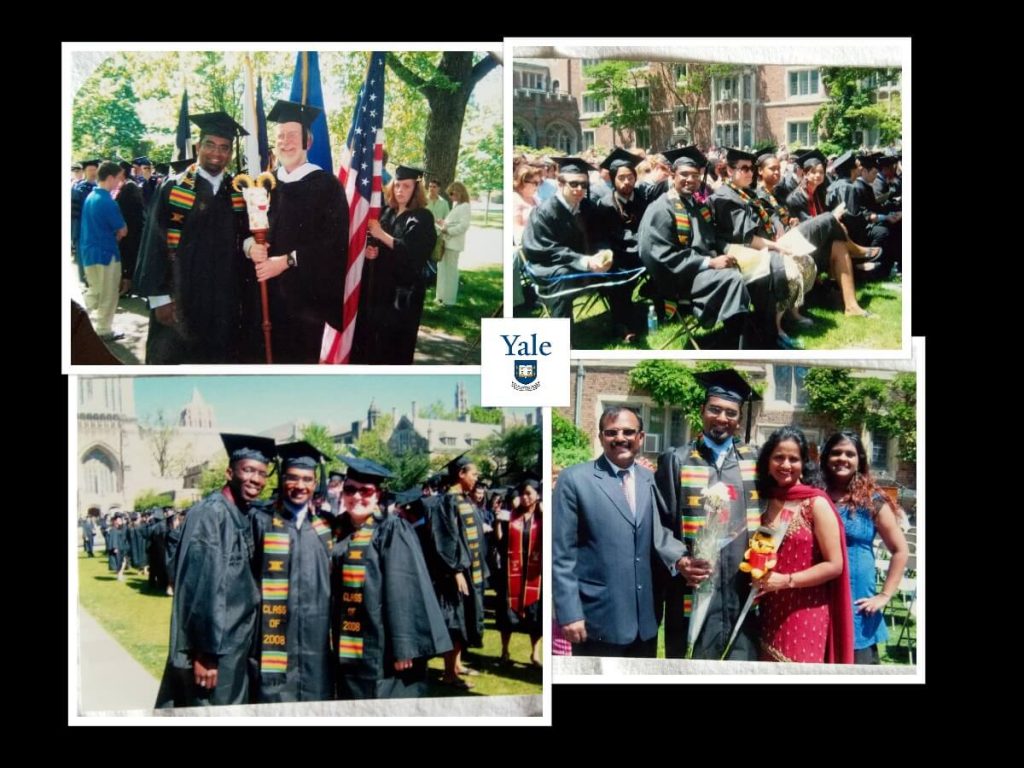 ---
---
Dan Ram ignites the stage as an in-person event and virtual event EMCEE & Speaker at over 100 events a year. He has shared the stage with international luminaries including President Barack Obama, Sir Richard Branson, Reid Hoffman, Nico Rosberg, and Grammy-winning artists and celebrities. Level up your communication skills through his course and mastermind "Speaking Success". If you want to make this the year that you master your personal brand, check out Dan's Full Service Personal Branding Agency. His passion is to inspire people with his motto 'Start Now Start Simple' in building a future we all want to live in.