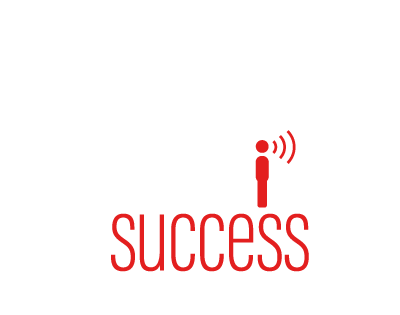 BECOME A SPEAKING
PRO


COACHED BY A SPEAKING

PRO

Get to the

Next level

in

6

Days
What You Will Accomplish
Create Incredible Content
We will cover what to include in your speech (MANY ways to start it, end it and how to structure it)
Increase Your Confidence When Presenting
We will learn how to be in peak confidence mode whether you are an introvert or an extrovert!
Impress Your Audience
We will explore what to know about your audience so you can build empathy as well as how to dominate a stage
Deliver an Unforgettable Presentation Experience
We will discuss how to deliver your masterpiece using the best body language.
Who is DanRam?
Event MC
|

5x TEDx Speaker

|

Transformation Coach
START
NOW

. START

SIMPLE

.
A 3x entrepreneur, prolific speaker, recording artist and startup coach, DanRam is an igniter across multiple industries. The son of an Indian diplomat, he draws inspiration from his eclectic background growing up in 10 countries, education on both sides of the Atlantic at Yale University and Trinity College and now actively working on 5 continents.
On the ground, he is founder, investor and coach to over 100 startups in multiple countries. At the national level, Daniel has advised the Irish National Government on their Entrepreneurship Policy. Daniel has consulted for multinationals, hosted some of the largest startup events on the planet, mentored at accelerators and facilitated deal flows for investors. He lectures on entrepreneurship at DIT, Trinity, and UCD Innovation Academy and is a regular speaker and MC in the local and international startup circuit.
This is for
You!
YES! Enroll me now


€150
Personally or professionally
Good public speaking skills are important in other areas of your life, as well. You might be asked to make a speech at a friend's wedding, give a tribute for a loved one, or inspire a group of volunteers at a charity event
Let's face it - we will all need to stand and share publicly someday. Whether you are a
student

doing a class presentation

a salesperson

knocking on a door

a CEO

addressing a board or

an entrepreneur

pitching for funds
this course will
boost

your

confidence

on stage and give you

lifelong skills

around preparation, body language, storytelling and more
With Presidents and Entrepreneurs
shared the stage with some of the most influential changemakers in the world from inspiring founders to billionaire investors to social media stars to award-winning celebrities to record-breaking athletes. He works across multiple industries on multiple continents in multiple spaces including schools, colleges, parliaments, corporate HQs, and conferences.
Highlighted
Events
DanRam keeps a rigorous speaking schedule of over 50 events a year. His passion is at the intersection of technology and innovation in the startup, fintech, blockchain, healthech, smart mobility, and smart city sectors to name just a few.
Highlighted
Companies
DanRam takes his experience on stage and working in the corporate world to run workshops and 1-on-1 executive coaching for the leadership boards of some of the biggest companies in the world
START
NOW

. START

SIMPLE

.
Resident Alien
TEDx Talk
The son of an Indian diplomat, Dan grew up in 10 Countries on 4 Continents building a sense of 'home' wherever he went. Turned into a TEDx talk, it interweaves anecdotes from Dan's life being an 'alien' and covers themes of individuality, diversity, and community. Particularly geared at corporate and youth settings, this keynote encourages the notion of stepping out one's comfortzone in order to truly find yourself
How to connect with anyone
A regular figure at the top tech conferences in the world, Dan shares his top tips on how to network anywhere and with anyone. It's practical and immediately implementable.
Speaking for Introverts
Public speaking isn't just for extroverts...in fact Dan is an introvert! Shot in the midst of a challenging 2 day event in front of 5000 attendees in Eastern Europe, Dan breaks down how introverts can excel on stage
Start now. Start Simple.
The most motivational of Dan's talks, this chronicles Dan's inspiring story of being unemployed in a foreign land down to his last penny all the way to managing over $500 million funds and advising the National Government. A popular talk from teenagers to aspiring entrepreneurs, the talk is guaranteed to challenge people to start making their dreams a reality.
YES! Enroll me now


€150
Right Now You Have Two Choices
The CoronaCrisis has brought confusion and chaos. Employment, education and economies are all under pressure. These are complicated times and it has made many feel like victims of the circumstances
But obstacles create opportunities. These uncertain times are a gift. For everyone who had dreams or goals for "when we have time" - here it is! Rewrite your story and use this season to elevate yourself to the next level.
Big results don't happen overnight
Use this time to do something good and positive for yourself
Position yourself for success to tap into the opportunities post-CoronaCrisis
Develop yourself to be the BEST version of yourself now and when the world returns to normal
The course is intentionally practical because I want to deliver the greatest value for your investment. From years on the road as a professional speaker on multiple continents, I package the top tips, the best practice techniques, body language concepts, technical expertise and so much into this 6 lesson video-based course.
YES! Enroll me now


€150