"Working with DanRam is an event organiser's dream. Professional, fun to work with and a true part of the team, you can rely on Dan to do his homework, come prepared to breathe life into your stage, and offer his expertise throughout the show on everything from production to content. Thanks Dan!"
HUG Conferences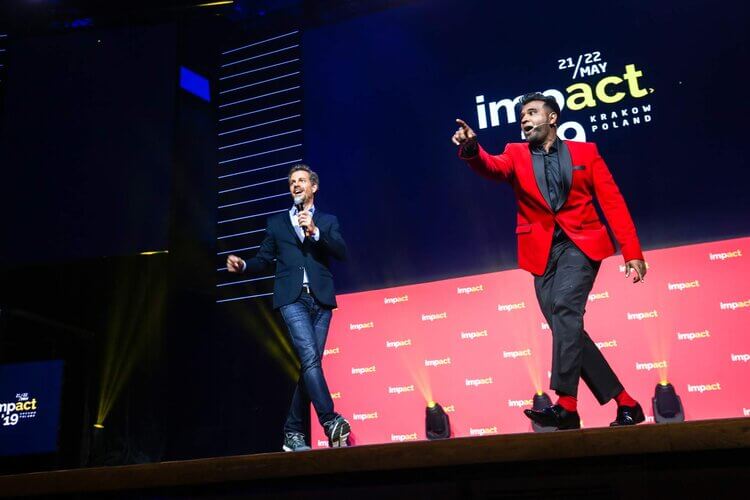 Energy & Engagement



Physical or virtual, my goal is to ignite your event with endless positive energy and dynamic engagement to co-create a memorable experience. I'm committed to maximizing your ROI and goals whether on stage or on screen.
My ultimate goal is to transform your event into an experience and your attendees into ambassadors. I can support you months before the event with personal introductions to speakers and co-designing the agenda. I act as the vital glue between the event, production, logistics, and venue teams to execute on your vision. And ultimately on event days, I'm your go-to-person to infuse energy into the audience, effortlessly coordinate speakers backstage, problem solve for technical and timing issues and ensure the highest level of attention and engagement to achieve your goals.
Sir Richard Branson, the billionaire founder of Virgin Group
I've been blessed to host and MC some of the biggest Startup and Tech conferences around the world including World Economic Forum, SXSW, Web Summit, DLD, Bits And Pretzels, Slush, The Next Web and 50+ others on 4 continents.
NASA Astronaut Mike Massimino @ Startup Autobahn
Whether it's the most influential changemakers in the world such as President Barack Obama, Sir Richard Branson, Reid Hoffman, Nico Rosberg, Jessica Alba or Jake Paul or upcoming raw ralent such as startup founders, and aspiring innovators, I love shining the light on inspiring stories and great people.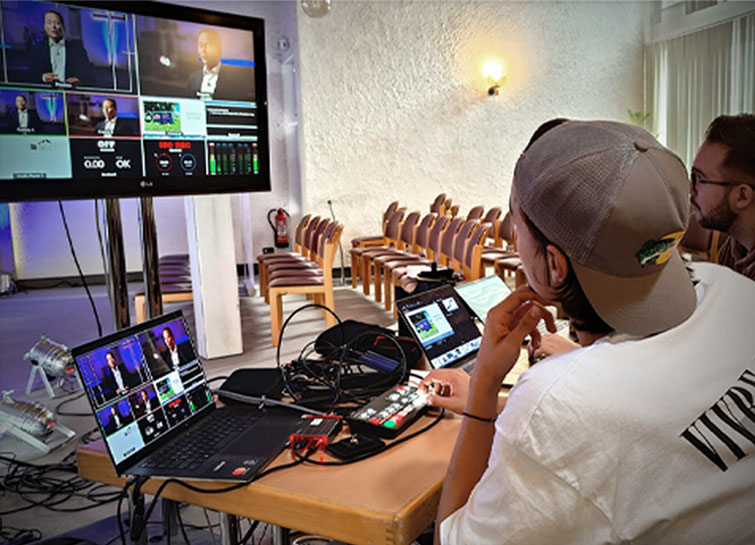 Content Producer
All your wildest dreams from promotional videos driving ticket sales to dynamic content for the screens to a full social media takeover - posting 40+ pieces of content per event day.
IgniterMedia is a team of editors, graphic designers, illustrators, 3D animators, and strategists who can support any content editing requirement plus we have the best videographers and photographers in the industry who create captivating attention- grabbing informative and entertaining stories for every format from tiktoks to documentaries.
Sparring Partner
Add me to your team and we can discuss everything from innovative agenda formats to proofreading fundraising proposals to engaging marketing plans to access to the world's best speakers. Hosting almost 1-2 events a year on multiple continents, I bring with me a wealth of insights, ideas and experience that I absolutely love to share to level up your next event!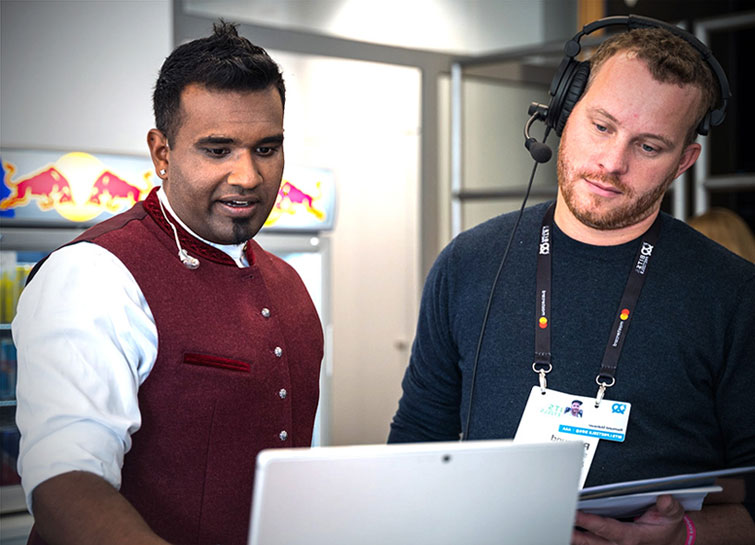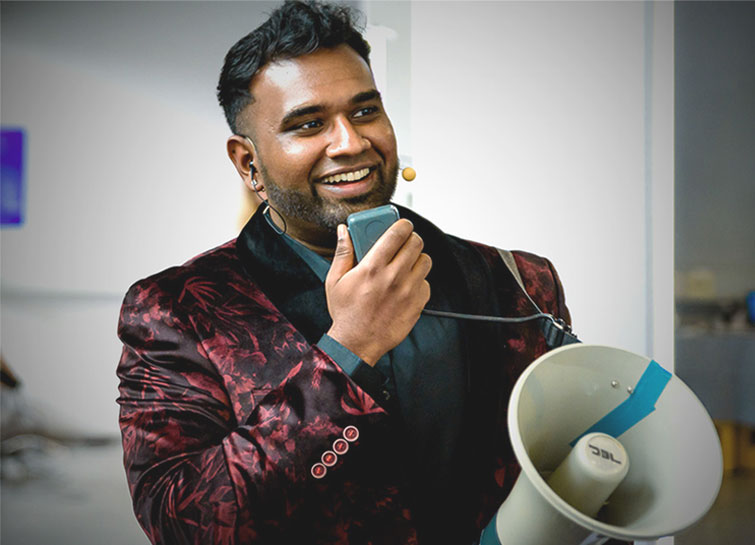 Creative Producer
While you are hiring me to be on stage as your moderator, the most important role I actually play is that of Creative Director. You've assembled the parts and brought to the event the best service providers and equipment. This is where I can support you in bringing your ideas to reality by coordinating, rehearsing and ultimately creating one unified team.
Dan, you rock any stage - Virtual or real. You created an electric environment full of energy at our debut event "Pitch Night". It was done very professionally, overcoming limitations of a virtual event/online conference, with creative audience engagement, professional studio and equipment, coaching all the presenters/teams before the event, running multiple prep sessions with the team and delivering across time zones at 3am... Keep rocking ROCK STAR
Mamatha Chamarthi
Stellantis Pitch Night
It was simply fantastic to work with DanRam: he is competent, witty, multi-talented, fast-thinking and charming to manage a very diverse crowd. Even in critical situations Dan showed ample talent to react quickly, calm and well-considered. I did enjoy his contributions which were authentic and true inspirations.
Marcel J. Scacchi
Curaden Annual Partners Conference
His energy and professionalism - including the ability and willingness to beforehand acquire relevant insights about our company and the different agenda items - is one thing. But that big heart beneath it all is what really makes the difference. That heart, which everyone can sense, allows him to push and challenge the audience beyond what a normal professional would be able to do, elevating the event to unexpected heights. This was way beyond the ordinary.
Jan Altersten
CEO of Riverty
There is no replacement for Dan, who is the most professional, energetic, and attentive MC I have seen to date. His enthusiasm and drive is unparalleled and I cannot thank him enough for everything he has done for making this event a success!
Julia Bender
EPFL Showcase Conference
Projects & Collaborations