As the new year dawns, I wanted to pause and look back on this incredible year that had so many surprising moments of joy, epic milestones, a life changing move, and unfortunate episodes of loss. Once again I am humbled by the blessings in my life.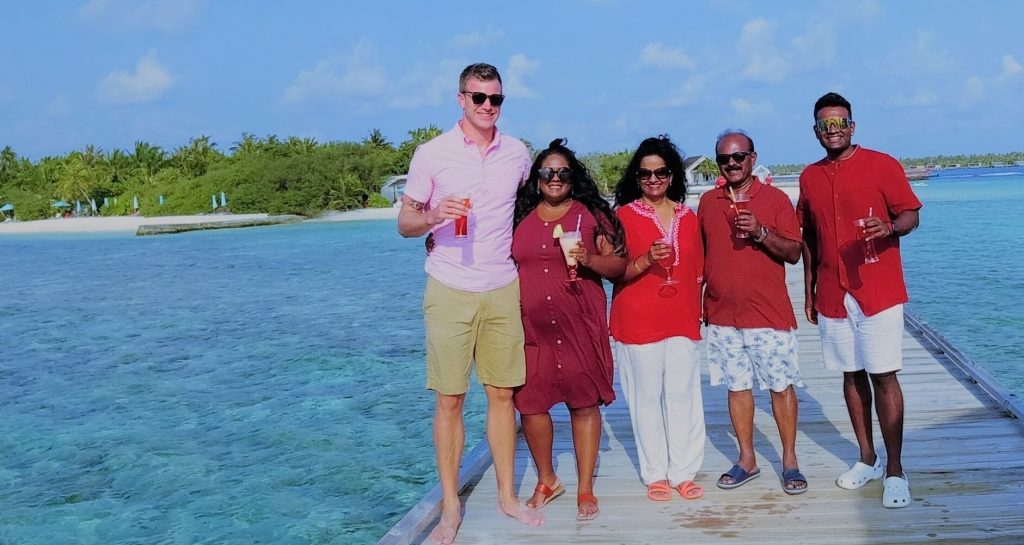 Q2 was particularly representative of the year. The euphoria of flying my family from across the world to celebrate my 35th birthday in the Maldives (honestly, heaven on earth) and Dubai. Followed by being thrown unexpectedly into the middle of a humanitarian crisis in India and doing everything in our power to help the helpless. I am extremely lucky that my family and I are safe and healthy but we lost a few loved ones this past year that put a shadow over our joy.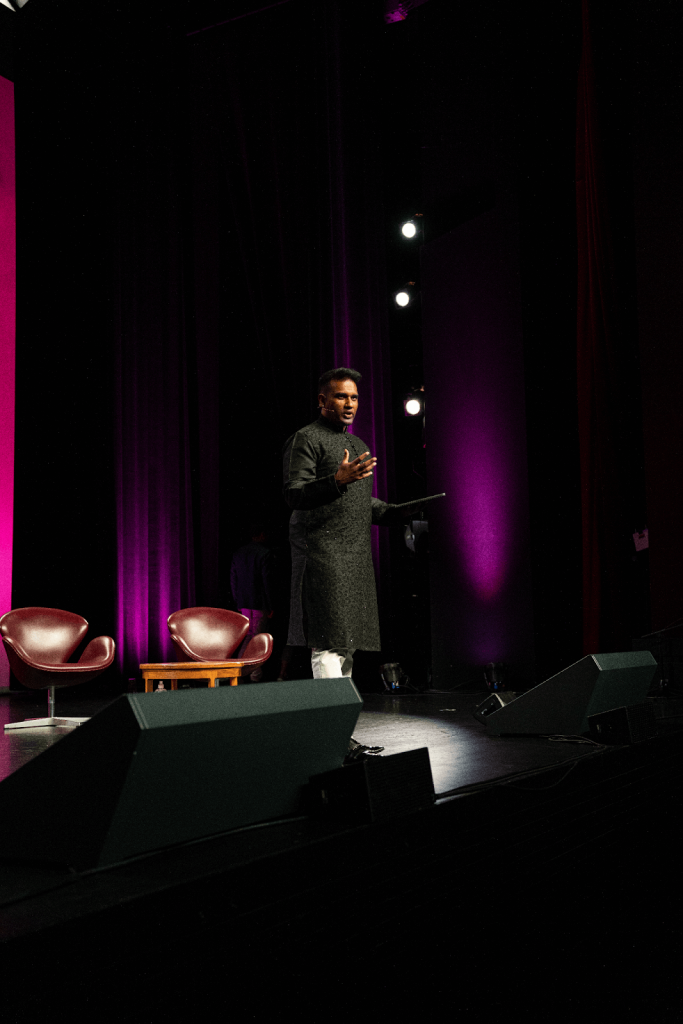 I'm thankful to live a life beyond what I could have asked or imagined, and 2021 was no different. This year I was honored by two incredible awards.  My alma mater Yale awarded me the distinction of Top 100 Yale Alumni in Technology and EuropeIndia 40 listed me as a Top 40 under 40 Europe-India Leader. 
Q3 and Q4, beyond my wildest dreams, I found myself back on stage – Like a physical stage with actual people! Being back on stage this year has felt awesome and helped me to realize again how much I love what I do.  I love being the conduit that gives others the opportunity to connect with ideas, innovation, and community; helping YOU see that you have so much untapped potential inside.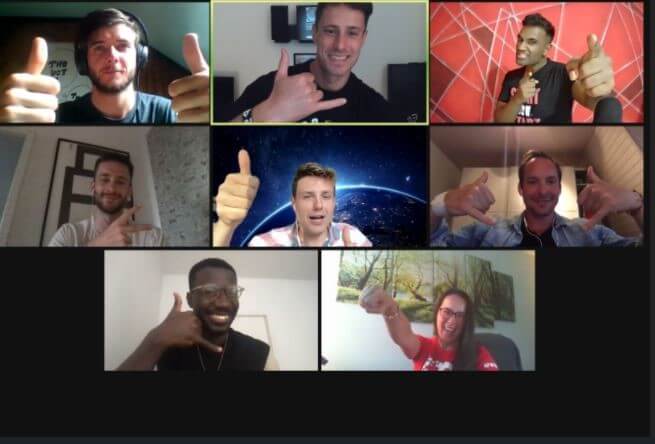 When I reflect on how much my own life has transformed, I can't help but want to do that for others. One source of great personal fulfillment and pride is coaching others to overcome their challenges and unlock their potential. It's why I launched The Speaking Success Mastermind, a bi-monthly group session offering hands-on and practical training by myself and other established speakers. A motivated group of individuals gather every other Thursday to elevate their speaking and presenting skills, increasing the efficacy of their messaging.
This year I also had the honor of providing 12 months of free mentorship and coaching to the 8 winners of The Start Now Start Simple Award. Each month we had an epic masterclass with an International Industry leader who shared life-changing lessons and then fielded questions from our cohort. These changemakers are all committed to making our world a better place and investing in their journey was one of the meaningful highlights of the year.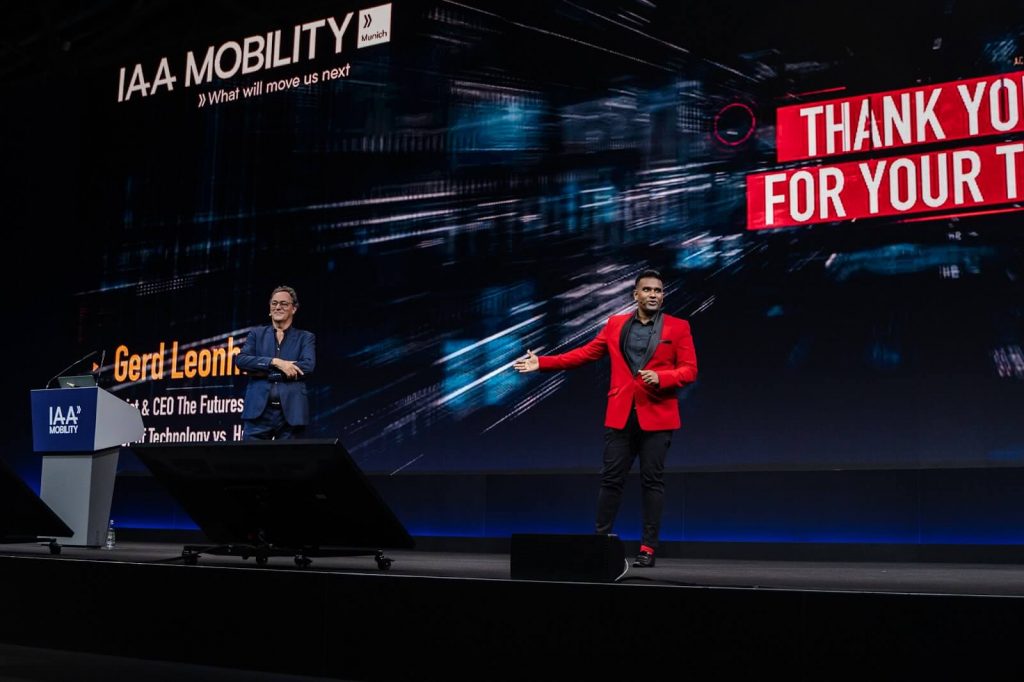 With my return to the stage this year I had the honor of hosting the IAA MOBILITY where the future of all things mobile was on Showcase in Messe Muenchen! I'm still pinching myself with excitement about getting the chance to host this Olympic-sized event of the mobility world involving Chancellor Merkel and the leaders of the top mobility brands. It was also an achievement to host my 5th CV Summit! I'm always grateful to this brave, ambitious, forward-thinking, world-changing blockchain community in Zug and the chance to learn while being at the forefront of incredible innovation.
With more than 140 events now behind me and more 80+/hr weeks than I can count… I had no excuses in 2021 to let my guard down in any area of life. In the middle of this hectic schedule I was moving cities every 2-3 days and the list of things to manage in my growing company was never-ending. Yes, I was overwhelmed at times but the support of my family and the guidance of my mission kept me afloat. It's a mindset y'all! Believe in the power of " Start Now Start Simple!"
I've been put to the test A LOT this past year with..
Events going from virtual to hybrid to physical and now back to virtual.
Moving countries and getting visas in a pandemic.
Starting a PhD at RWTH
Challenging conversations with family and friends
Dealing with constant uncertainty about the future
This season has shown me new sides of myself. Levels of vulnerability I didn't know I was capable of. A desire for integrity and truth that scares me. But it also revealed my fragility and breaking points. It showed me the line between Daniel the person and DanRam the character.
We are stronger together and this year I was touched by how my community raised the bar in how we care for others.  When India suffered through its third wave you joined me in helping to provide meals, oxygen concentrators, and so much more to people in need.  Heartfelt thanks for  joining me in this great effort.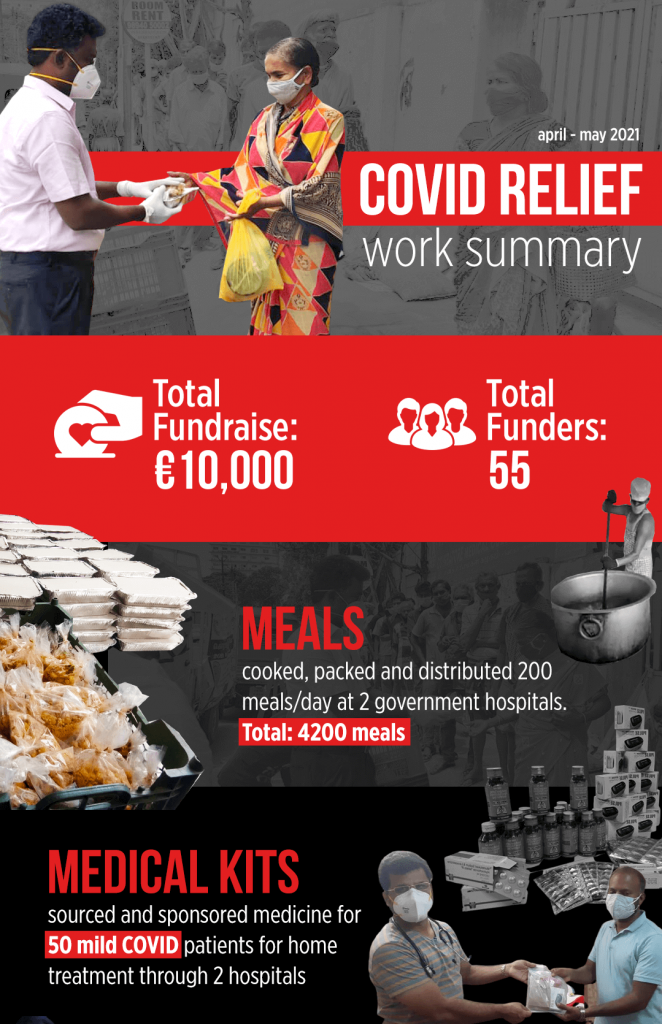 I'm here because of the favor of God, the support of my community, and a relentless pursuit to find how I can add value to this world. Don't hesitate to reach out if you think there are ways I can be helpful to your goals.
Looking ahead, I am excited for new opportunities. My team and I want to help you increase your impact whether it be developing your public speaking skills or my social media agency building your personal brand online.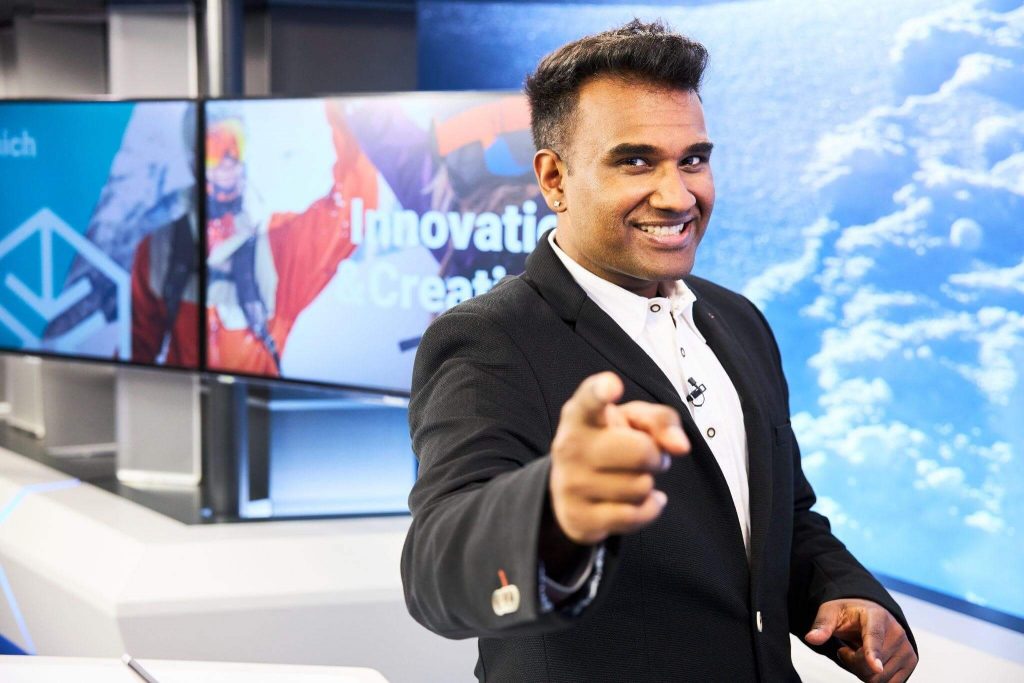 Here's to a new year rich with the possibility of Igniting a NEW you! The road ahead is beautiful and your wildest dreams can be brought to life if together we Start Now Start Simple.
– DanRam
________________________________________________________________________________
Dan Ram ignites the stage as an in-person and virtual event EMCEE & Speaker at over 100 events a year. He has shared the stage with international luminaries including President Barack Obama, Sir Richard Branson, Reid Hoffman, Nico Rosberg, and Grammy-winning artists and celebrities. Level up your communication skills through his course and mastermind "Speaking Success". If you want to make this the year that you master your personal brand, check out Dan's Full Service Personal Branding Agency. His passion is to inspire people with his motto 'Start Now Start Simple' in building a future we all want to live in.