The ultimate school of life is starting a business. Whether you are launching something completely new, expanding a joint venture, or purchasing a franchise, the entrepreneurship journey will test you on both a professional and a personal level. But if you have control of your mind, your emotions, and your personal relationships, you will ultimately have control over your business as well. The link between the two is incredibly strong making one a successful entrepreneur.
I have made a career interviewing some of the most successful people in the world and from the billionaire founders out of silicon valley to the greatest changemakers on the planet, an interesting pattern often emerges. They are almost all extreme sports athletes. The heightened levels of determination, perseverance, and self discipline needed for success in sports are directly linked to their successes in business; sports performance being just one manifestation of what is going on in their personal lives.
If you have time to take care of your health, you have time for your business. If you are out of control with your own time management, you will be out of control with your business time management as well.
The character traits that make up the DNA of a successful entrepreneur are not a simple checklist of attributes determining whether or not you are good enough to stay in the game but rather they are a guide to help you consider in which areas you need more growth.
All three of the Success DNA traits presented in this blog are coachable and trainable and I would be happy to hop on a call with you to see if my coaching is a good fit for you.
Here are the 3 Character Traits of a Successful Entrepreneur
Ability to Adapt
The ability to adapt is an essential attribute that an entrepreneur should have or seek to develop. The rules of the entrepreneurship game keep changing and if you can't be an expert on the rules of the game you CAN be an expert at being the best player on the field. The ability to pivot in a quickly changing world is a necessary part of the DNA for success in business.
Winners are not necessarily the most innovative or the most intelligent but they are people who stuck it through longer. When you get knocked down, which both winners and losers do, the only definition of a winner that matters is the person who gets back up again.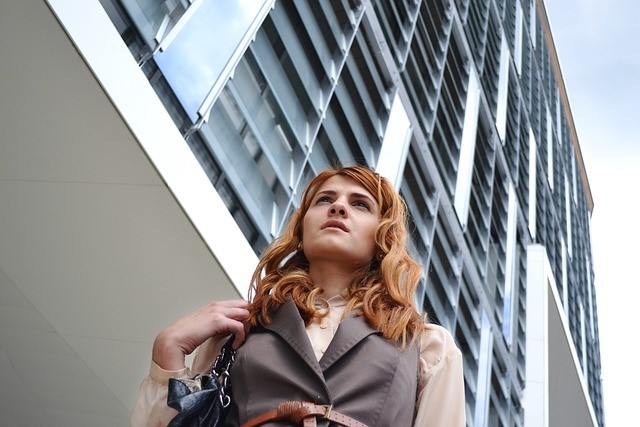 Resilience and Perseverance
Resilience and perseverance are also necessary pieces in the Entrepreneurial DNA. Resilience is the ability to recover quickly from unpredictable difficulties. It's the ability to keep going and to stay focussed, not being derailed by the curveballs life throws at you.
Perseverance is the ability to pick yourself up after a setback and carry on despite internal doubts and fears. When everything seems to be going wrong, having these qualities will help you achieve your long-term goals, even when short-term results don't go as planned.
Communication Skills
Communication skills in the modern age are essential for both the 16 year old TikToker as well as the established CEO. We are currently witnessing a rise in the importance of a solid online presence. Your online presence is directly linked to your ability to communicate and to tell stories. Whether it's infusing your team with your vision, navigating a tricky board room, or dealing with frustrated clients; at the end of the day your success will be determined by how well you communicate.
Conclusion
Building a business from the ground up can be a daunting task, and the journey to success is rarely a solo endeavor. It takes hard work, dedication, and a lot of help from others.
I understand that starting a business can be overwhelming, that is why I prioritize time in my hectic schedule to mentor entrepreneurs along every step of their journey. I am committed to connecting entrepreneurs with the resources they need to launch while helping them build resilience, strengthening their communication skills, and helping them become more resilient.
I believe that everyone has the potential to be an entrepreneur, and my team and I strive to give you the tools you need to Start Now Start Simple so that the process of STARTING is as smooth as possible.
If you want to level up in any of these 3 traits Send me a message for a free consultation to see if my coaching is right for you.
---
---
Dan Ram ignites the stage as an in-person event and virtual event MC/ Moderator & Speaker at over 100 events a year. He has shared the stage with international luminaries including President Barack Obama, Sir Richard Branson, Reid Hoffman, Nico Rosberg, and Grammy-winning artists and celebrities. He has also been recognized as a Top 40 under 40 leader 2020 as well as a Top 100 Yale Alumni in Technology 2021. He has dedicated 2023 to providing resources and coaching 500 international dreamers who are dedicated to launching new initiatives. His passion is to inspire people with his motto 'Start Now Start Simple' in building a future we all want to live in. If you you are launching something new this year join #The500Club to receive resources and coaching from Dan!