Personal branding is the art of creating and promoting your unique professional identity. Public speaking is one of the best ways to build your brand and get your message in front of those who you are best equipped to serve. Being able to articulate WHY your message matters and then refining your speaking skills will make you more confident, persuasive, and influential in your profession.
Here are the top 5 ways public speaking can help you build your personal brand
Become a Subject Matter Expert
Increasing your knowledge on a subject is an effective way to be seen as a leading voice in your industry. By understanding the fundamentals of a particular topic, you can better position yourself as an expert and use this knowledge to build a unique and recognizable brand. Additionally, this knowledge can help you provide valuable information to potential customers, helping them to make informed decisions.
Having a deep understanding of a subject can also help you establish authority in the marketplace and give you a competitive advantage and increased credibility. With this knowledge you can develop a strategy for delivering your services in a way that is attractive to your most ideal clients.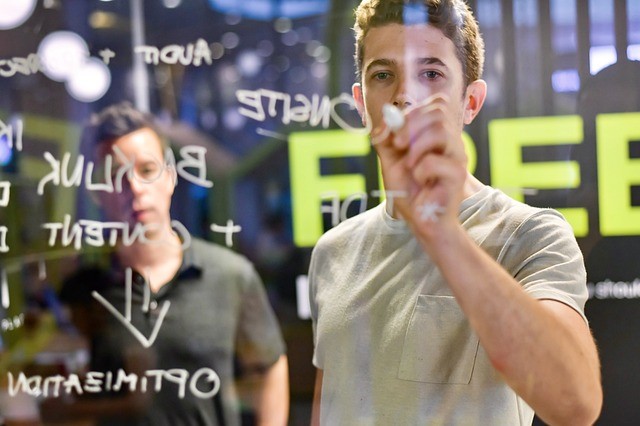 Build rapport with your audience:
Having a great product or service isn't enough, you have to build a relationship with your customers and gain their trust. Being authentic and relatable with an audience can create an important connection with a group who may become your future clients. A strong rapport with your audience creates an environment where people feel comfortable engaging with your brand, increasing its visibility and allowing you to expand the impact of your message to a new group of people.
Improve your communication skills
Being able to effectively communicate your message is essential for building a personal brand. People are more likely to trust someone who has good communication skills. Delivering a message that is clear will ensure that your audience grasps your message allowing you to achieve your desired impact. Taking advantage of opportunities to speak on a regular basis will allow you to improve your delivery over time.
To be successful in anything in life you have to practice your craft. The more you practice, with the right strategies, the more you can be sure that you will have positive recurring outcomes in anything you pursue.
Make a lasting impression
Public speaking is an effective tool for making a lasting impression. Whether you're trying to land a job, or network with potential customers, delivering a well-informed and articulate speech will help you stand out from others in your field. Finding the stories that are both meaningful and relevant to the people you are speaking to is vital for creating a memorable moment.
Build confidence
Speaking publicly gives you the opportunity to identify your strengths and weaknesses and then gives you the chance to self-correct. Becoming more aware of your body language and speech patterns gives you the self-awareness to be more confident on stage. With practice you will learn better ways to clearly express your ideas and feedback from your audience will let you know what ideas resonate the most. Having a greater handle on your message and improving your delivery methods will naturally boost your confidence giving you leadership qualities that enhance your brand.
Conclusion
Public speaking is one of the best avenues to build your personal brand. Being intentional about how you build your brand will help get you noticed by others in your industry and your ideal customer. Take action by starting now and starting simple. Speak at local events or start by giving a prepared speech to your most encouraging family and friends.
With these tips, you can boost your visibility, establish yourself as an expert, and take the action necessary to stand out in any industry.
My team and I want to provide you with the tools and resources you need to build your brand. We offer tips on how to prepare for your speech, improve your delivery, and how to engage with your audience with confidence.
We also provide resources to help you promote your brand through social media and other channels. If you are ready to take your personal brand to the next level and start building authentic professional relationships we would love to help you.
---
---
Dan Ram ignites the stage as an in-person event and virtual event MC/ Moderator & Speaker at over 100 events a year. He has shared the stage with international luminaries including President Barack Obama, Sir Richard Branson, Reid Hoffman, Nico Rosberg, and Grammy-winning artists and celebrities. He has also been recognized as a Top 40 under 40 leader 2020 as well as a Top 100 Yale Alumni in Technology 2021. He has dedicated 2023 to providing resources and coaching 500 international dreamers who are dedicated to launching new initiatives. His passion is to inspire people with his motto 'Start Now Start Simple' in building a future we all want to live in. If you you are launching something new this year join #The500Club to receive resources and coaching from Dan!