Entrepreneurs are guaranteed to experience tough times at some point in their journey. What you bring to the table to navigate the hardest seasons of your life will determine whether your circumstances make you or break you.
My personal passion, energy, and hope aren't the result of an easy life. But I have arrived at my current perspective because I surround myself with good people, good community, and things that push me forward rather than pull me back.
Please don't misunderstand my optimism for you if you are currently in a dark period of your life. I have been through similar valleys myself and have discovered that you can grow the type of mindset that will both get you through tough times and that will orient your attention to what comes next.
We all know the value of IQ. Being intelligent, that's important. And we all know about EQ, Emotional intelligence, which is also important. But successfully navigating the regular upsets that are a part of everyone's journey comes down to AQ, Adaptability Quotient.
The future is ever-changing, and anticipating what lies ahead can be a challenge for entrepreneurs. The best way to position yourself for the future is to become more adaptable; being agile and flexible in the face of change and disruption.
Your Adaptability Quotient (AQ) measures how well you understand and recognize the changes in your environment and what you then do in response to those changes. It is an important tool for anyone who wants to stay ahead of the times and remain competitive in the future.
Here are 3 tips to develop your AQ muscle
Let go of the Past
I like you grieve and mourn over loss and am sympathetic to the loss of those around me. In March or 2020 my career hosting mammoth events around the world came to a crashing halt with the onset of the pandemic. When that happened there were no safety nets, there were no checks signed by Donald Trump, there were no insurance packages for the pandemic…nothing. Where my business is based out of in the UAE and Ireland there was no government sponsored financial support for businesses either. Plus, there were no "Locked-In" gigs!
When you are a freelancer there isn't a certain amount of income that just automatically comes in month to month whether you work or not. For me, everything came to a crashing halt. When your business experiences tough times the first thing you have to do is acknowledge that you are in a time of change, then grieve, mourn, and then you have to let go of it. If you keep talking about the good 'ol days and waiting for that time to return it will be very hard for you to adapt.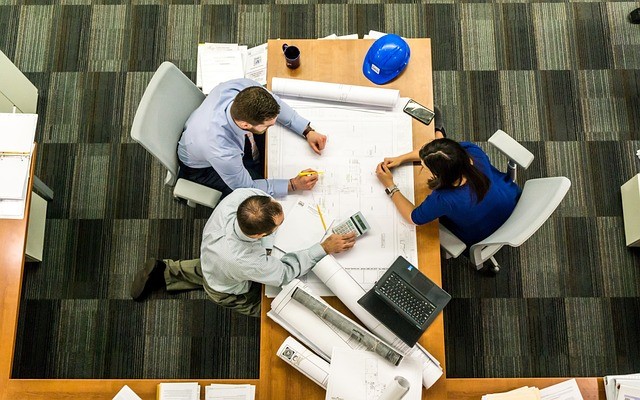 Engage with the present
The second thing you must do is engage with the present. Challenges NOT comfort are what inspire creativity in entrepreneurial minded people. The environments that challenge us the most are the environments where we win! Honestly assessing the problems you face becomes the fuel that guides how you engage with the present. Following up by asking what problems your neighbors, nation, and community face will then show you how your business might pivot to provide practical solutions for others in tough times. Engaging with the present usually takes the form of trying a bunch of different things to see what works and what is less effective.
Using times of change to develop a wide range of skill sets that can be applied in a variety of contexts will keep your business relevant when life throws you a curveball..
Aim to become an expert in your field but also build additional knowledge to make yourself more valuable. Additionally, take the time to research potential new opportunities and cultivate a robust network of like minded colleagues within your industry.
Engaging with the present is more important than ever in today's ever-changing world. We are constantly faced with challenges that require us to remain flexible and proactive in order to stay ahead of the curve.
Position for the Future
If you let go of the past and if you engage with the present you will be proactively orienting yourself towards the opportunities in the future. Rather than obsessing about 6 or 12 months from now when you actively engage with the variables in your current situation you will be best positioned for the future. Positioning yourself for the future requires an ongoing commitment to understanding your environment, staying informed, and being open to testing new ideas to see what sticks.
Conclusion
I want to encourage you to consistently spend time strengthening your AQ muscle. I have no doubt you will come out both stronger and more confident to handle the toughest times.
I understand that change can be both difficult and often overwhelming so if you need more hands-on guidance I want to offer a free discovery call to see if my coaching might be the right fit for you.
I would love to craft a customized action plan to help you identify new opportunities in times of change while also giving you strategies to address any blindspot you might have. The right time to take action is now.
---
---
Dan Ram ignites the stage as an in-person event and virtual event MC/ Moderator & Speaker at over 100 events a year. He has shared the stage with international luminaries including President Barack Obama, Sir Richard Branson, Reid Hoffman, Nico Rosberg, and Grammy-winning artists and celebrities. He has also been recognized as a Top 40 under 40 leader 2020 as well as a Top 100 Yale Alumni in Technology 2021. He has dedicated 2023 to providing resources and coaching 500 international dreamers who are dedicated to launching new initiatives. His passion is to inspire people with his motto 'Start Now Start Simple' in building a future we all want to live in. If you you are launching something new this year join #The500Club to receive resources and coaching from Dan!