One of the top questions I often get asked about Public Speaking is How can I get my first paid speaking gig? The advice I'm going to give today is based on hindsight; looking backward on a now successful career that had an unconventional start.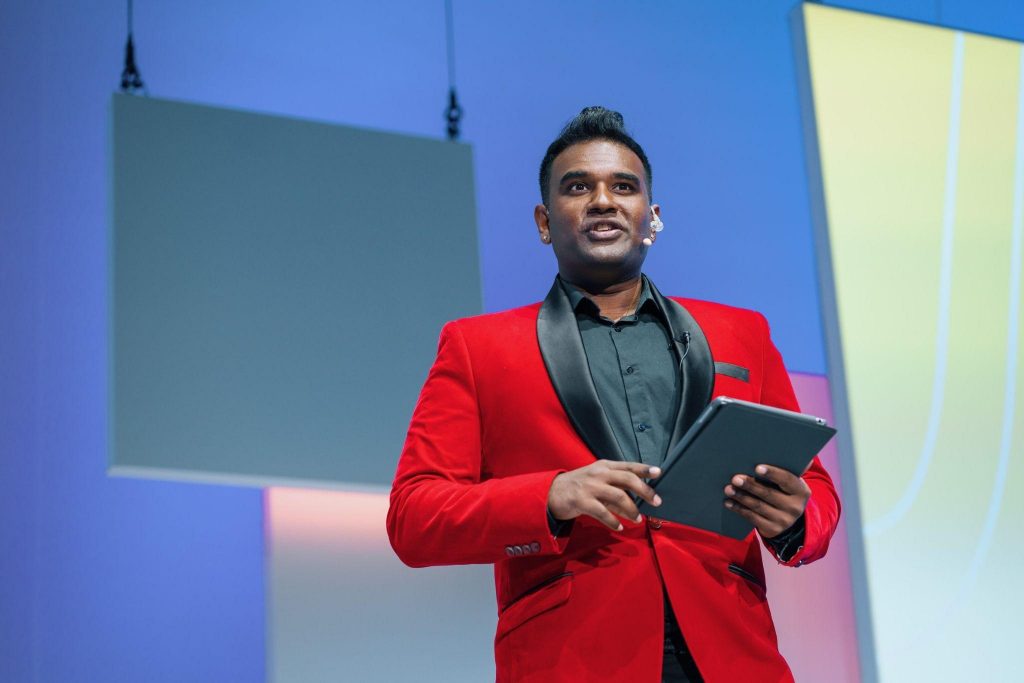 My own journey, if you want to follow the road I have taken, has revolved around the question: Where can I uniquely create value in this world? If you can answer that question then you have found the direction you should pursue in your speaking career. The next stage in your journey will be improving your skills in that area which will then put you on an upward trajectory of improvement. And if your solution is relevant to the audience, I promise you, the money will follow.
If you want to do things differently and figure out how to become a professional speaker instead of a volunteer speaker based on the wisdom I've learned over the last few years, what I would say is focus on personal brand. The perception of a speaker's value is based on how people perceive your brand.
Here is a simple checklist of items you need to improve your personal brand to get your first paid speaking gig.
A very good website
The return on investment you will receive if you Invest in a good website can not be underestimated. Make sure you clearly articulate your speaking niche and find creative ways to show mission, vision, and values. Don't worry about getting everything right on the first try because creating a personal brand is an organic process that evolves over time and your website will also change as you find better ways to refocus your messaging.
A Speaker Reel
Showcasing high quality photos and images is a MUST. Hiring a videographer and editor to help you create an engaging Speaker Reel will put you on the right road to getting the attention of event organizers.
Well written and clear documents
One of the most underestimated sides of getting your first paid Speaking gig is the business side of the profession. Make sure you spend adequate time creating your speaker contracts so that you set clear expectations with event organizers and everyone involved is on the same page throughout the entire journey of your contract. Also, make sure you have a ballpark idea of what you want your speaker fee to be so that you are not fumbling on the spot when asked how much you charge. The more ducks you have in a row before you get your first paid inquiry the more professional you will appear and the more trust you will build with potential clients.
Testimonials
Having a few strong testimonials on your website will give event organizers the most confidence that hiring you is a safe and smart decision. One of the easiest ways to get started getting testimonials before your first paid gig is to barter a free speaking request with an agreement that the event organizers write you a testimonial that you can use on your website. Testimonials are case studies that will help potential clients perceive you to be a high value asset to their event and the more testimonials you have the higher your perceived credibility.
If you're able to follow these steps building a strong personal brand while also getting your business acumen on par with your speaking skills you will be on the right path toward getting your first paid Speaking gig. I want to help YOU land YOUR first paid speaking gig. Let's get started this month with my coaching personalized for YOU.
Download my Checklist on How to get your first PAID Speaking gig TODAY!
---
---
Dan Ram ignites the stage as an in-person event and virtual event MC/ Moderator & Speaker at over 100 events a year. He has shared the stage with international luminaries including President Barack Obama, Sir Richard Branson, Reid Hoffman, Nico Rosberg, and Grammy-winning artists and celebrities. He has also been recognized as a Top 40 under 40 leader 2020 as well as a Top 100 Yale Alumni in Technology 2021. Level up your communication skills through his course and mastermind "Speaking Success". His passion is to inspire people with his motto 'Start Now Start Simple' in building a future we all want to live in.