I absolutely adore my job as a speaker and MC! Honestly! Most days I can't believe I get to do what I love…and get paid to do it too! But you might be surprised what part of my job – I actually love the most… the WHY of what I do!!!
Yes I MC some of the world's biggest tech events. Yes I get the chance to perform on amazing stages to massive crowds. Yes I get the unique opportunity to have unrivaled backstage access to global leaders, change-makers and celebrities. Yes, attendees queue up for selfies with me after events sometimes! My life is crazy and I'm eternally grateful for the position I'm in, but none of these are the actual driving force of my life.
What drives me?
YOU do! I'm incredibly passionate about using my unique platform to inspire and motivate YOU! My passion is to try to connect on a human level one-to-one, person to person. Heart to heart….with YOU! It's the main reason I create and share so much content on and off stage – to create CONVERSATION.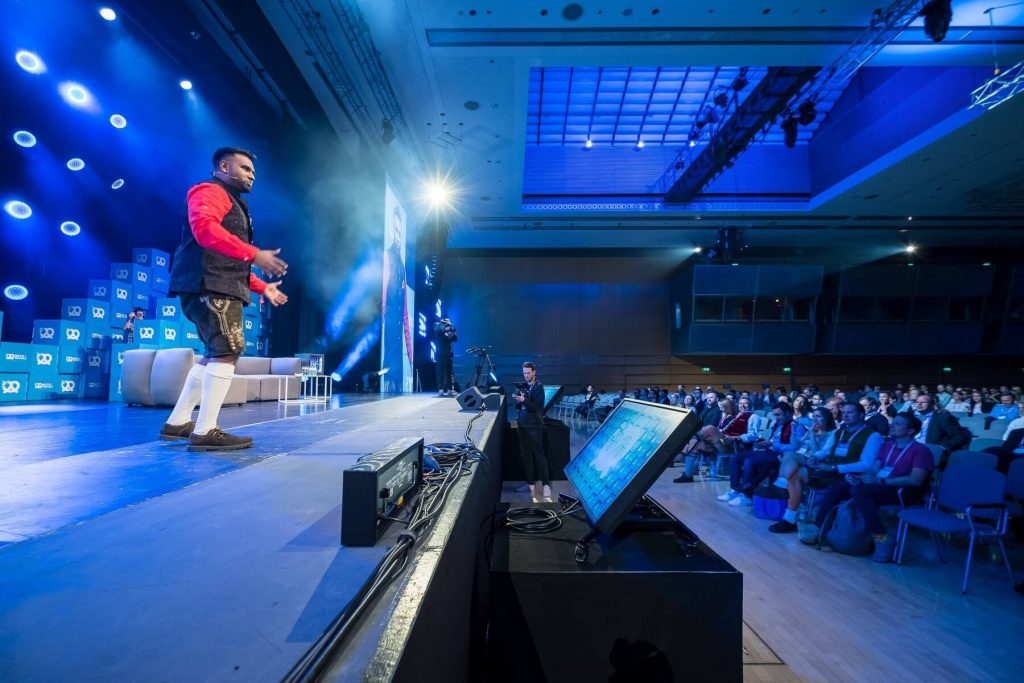 Start Now Start Simple
Many people aspire to achieve great things. But I've found that you don't need a big stage, a microphone or even a large audience to make that happen. You can inspire someone else simply by starting a conversation with someone sitting at your table, the person next to you in a queue, or even at home. It's actually as simple as that. One-to-one. Person to person.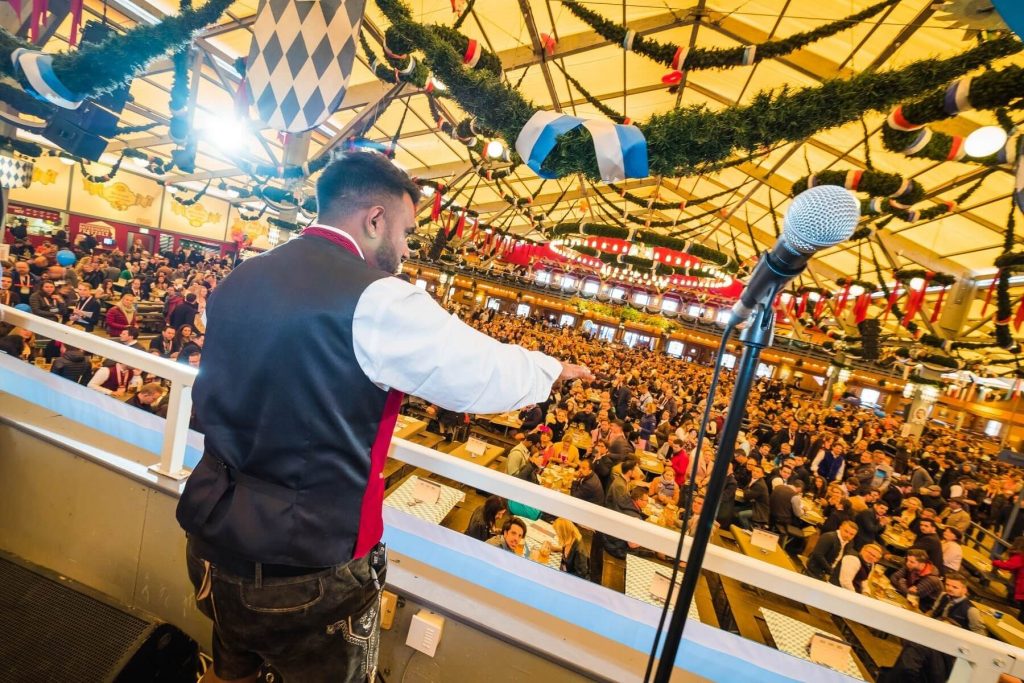 Bits & Pretzels 2018, held in the glorious Schottenhamel tent at Oktoberfest, exemplified this for me.
Yes, belting out 'HEEEEEYYYYYY BABY' to 5,000 attendees networking through large Oktoberfest beers was extremely fun. But even though I held it for a good 15 seconds, it was the hours upon hours for the rest of the day of the one-to-one, person to person conversations that fueled me and drove me to participate in this event.
I'm clear on my WHY – to inspire everyday people to live lives of purpose and passion both personally and professionally. The platform I've been given is through MCing and speaking.
How about you? Have you identified your WHY yet?
If you want help finding your purpose or leveling up as a communicator I would love to work with you. Get in touch today!
Credit to the legendary Dan Taylor for the awesome photos!
---
---
Dan Ram ignites the stage as an in-person event and virtual event MC/ Moderator & Speaker at over 100 events a year. He has shared the stage with international luminaries including President Barack Obama, Sir Richard Branson, Reid Hoffman, Nico Rosberg, and Grammy-winning artists and celebrities. He has also been recognized as a Top 40 under 40 leader 2020 as well as a Top 100 Yale Alumni in Technology 2021. Level up your communication skills through his course and mastermind "Speaking Success". His passion is to inspire people with his motto 'Start Now Start Simple' in building a future we all want to live in.
---