India COVID Relief
With nearly 400,000 deaths linked to the coronavirus, India has become the epicentre of the global pandemic. It has been a time of deep pain and sorrow for so many families who have lost loved ones. Prayers, thoughts, and donations have been pouring in from compassionate people from around the world while so many continue to ask:
What can I do to help?
With "virtually" every in-person event cancelled, I made the tough decision in 2020 to move to my family homestead in Coimbatore, India while the world, country by country, began to impose nationwide lockdowns. Investing in a state of the art studio in Coimbatore, I also converted my bedroom into a soundstage. I then continued to host Europe's most prestigious events from the comfort of my hometown.
When India became plagued with its second wave of COVID this past spring, I was heartbroken and challenged by my own motto, "Start Now, Start Simple." I didn't want to sit on the sidelines while people right outside my door were dying. After a few restless nights I decided to challenge my international community of friends and followers with one simple question: "What can we do with just $1?"
The answer to this question gave me hope. With a gift of only one dollar, and the willingness of my team to serve, I realized we could feed one COVID patient for a day. With that glimmer of hope I asked a second question: "What could we do with $30?"
The answer was even more profound. With only $30 we were able to feed an entire family for a month. And that's how this movement of generosity was ignited. Within one month donations poured in from around the world, 5500 meals were cooked, packed and distributed to two COVID hospitals. A total of 50 medical kits were also donated, along with 30 monthly food provision hampers for affected families. Oxygen concentrators to aid treatment of patients were donated to two hospitals.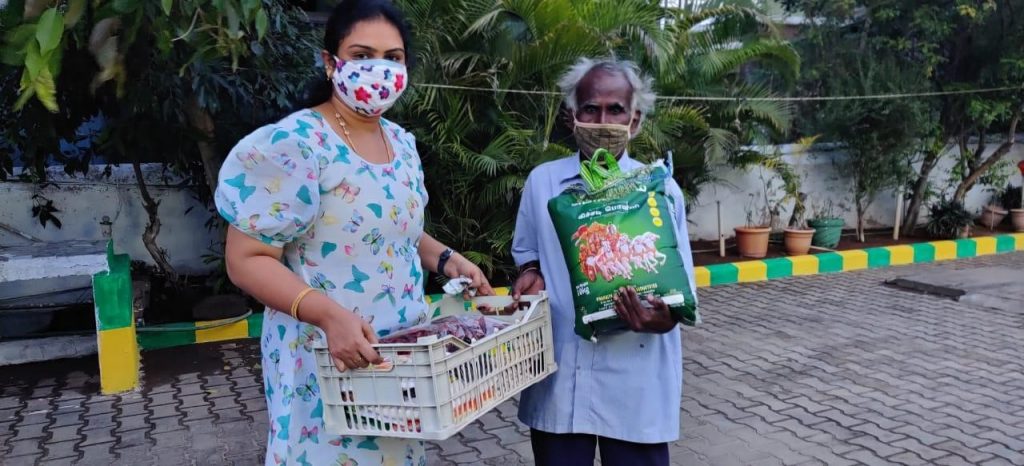 Every morning my team sourced fresh ingredients, cooked, and distributed 200 meals a day outside two government hospitals. The recipients were COVID patients and their immediate families whose communities are currently in the red zone. The meals are high in protein with added immunity boosters to help patients recover faster.
When we heard the plight of families who lost their only breadwinner to COVID, I KNEW we had to do something.
Due to overcrowded hospitals, milder COVID patients are asked to take medication at home. Unfortunately those under the poverty line can't afford this crucial medicine, so my team has sponsored 50 medical kits based on written prescriptions by doctors who are identifying patients in need.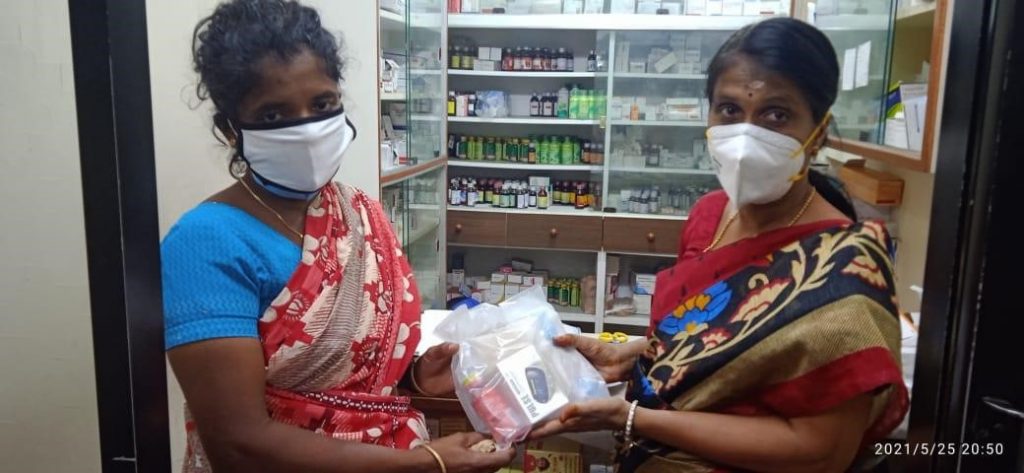 While the campaign continues, we have already donated a month's supply of hygiene and food items to 30 families so far.
"We meet each family and know that these provisions are a God-send in their time of need!"
– Jessie John, Team IamDanRam Assistant and Head COVID Relief Distributor
Although expensive, oxygen concentrators are often the difference between life and death. Despite a critical shortage, with incredible perseverance, we have been able to buy and give this lifesaving equipment to two hospitals. The deans of the hospitals are incredibly grateful and have also promised to use this equipment beyond the COVID crisis.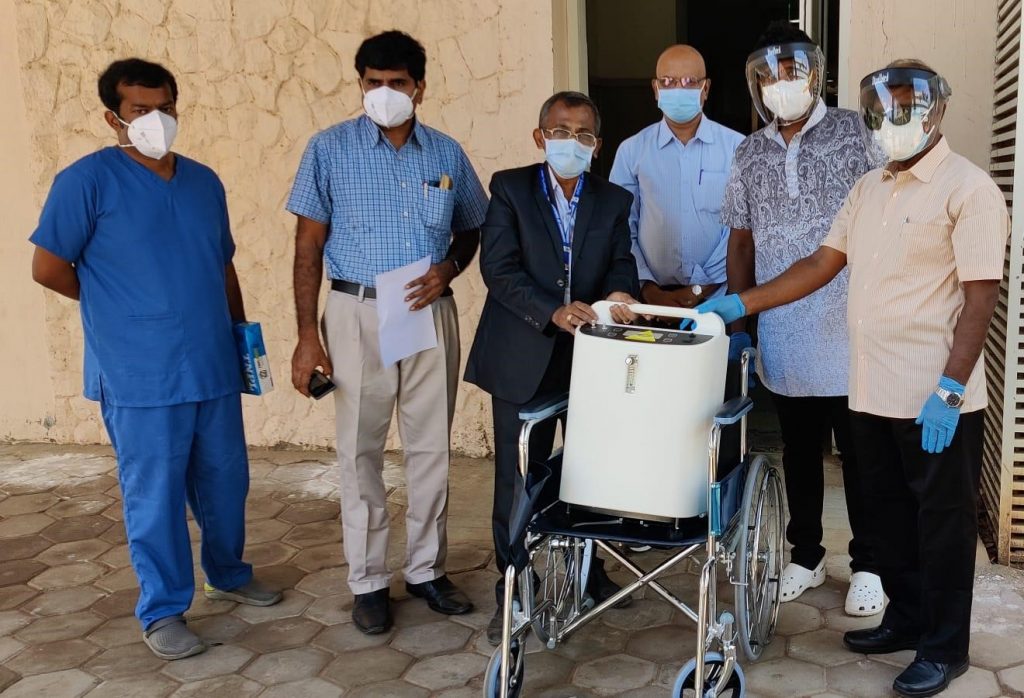 "Thank you for your great generosity! We greatly appreciate your donation. Definitely it will help save many people's lives."
Dr. Mekala, ESI Hospital, Coimbatore
Karthika's Story
Karthika is a microbiology student who lost her father due to a cardiac arrest 5 years ago. She and her mother live 85 kilometers away from the city in Udumalpet. They both live on her father's pension now because Karthika lost her job in the pandemic. She has taken the responsibility to go out and make purchases for her family's needs. One day she suddenly had a severe cough and headache. She thought it was just a cold, so she took medication on her own. Later she lost her sense of smell and taste. When she took the PCR test the results came back positive for COVID. She immediately rushed to the government hospital in Udumalpet because she could not afford a private hospital. When she saw the number of people waiting in the queue for oxygen beds she didn't think she could wait.
She met an on-duty doctor who gave her a couple of tablets to subside her fever and they sent her back to quarantine at home, alone. Later her mother also lost her sense of smell and taste. She is an only child and her mother is her last remaining family, so she was terrified about what was happening.
During this time she saw an Instagram Post from my assistant Jessie who has been providing groceries to COVID patients. She frantically began to learn all she could about our relief effort and then called Jessie to help her. We approached the local doctor in Coimbatore who gave her the prescription she needed and we were able to pay for all the medications that she and her mother needed to take.
After only three days she recovered her sense of smell and taste. Still out of breath, she sent us a video, grateful for our work supporting her family in their most desperate hour of need.
I am inspired by this community around me that has been moved to tears by this tragedy, but has mobilized around the belief that their small support matters. We really can have a meaningful impact on people in need. We just need to imagine what is possible with what we have.
While many countries are slowly beginning to open, we must not forget that this effort is not over. I encourage YOU to get involved. Your $1 will go a long way in helping India fight COVID. Together we can make a difference if we Start Now, Start Simple.
DONATE TODAY: PayPal.iamdanram
Learn more about the COVID Relief effort here: India Covid Relief
Follow Dan Ram for Daily doses of Inspiration: @IamDanRam on Instagram, Twitter, LinkedIn and Youtube