I want to encourage you with one of the greatest pieces of advice I've ever received. If you allow these words to change your perspective I know it will boost your productivity; helping you achieve the goals you've committed to this year.
There are plenty of well-meaning people who want to convince you to embrace the limiting beliefs they have for your life and career. I get it, this type of advice usually comes from people trying to protect you but it's not good advice.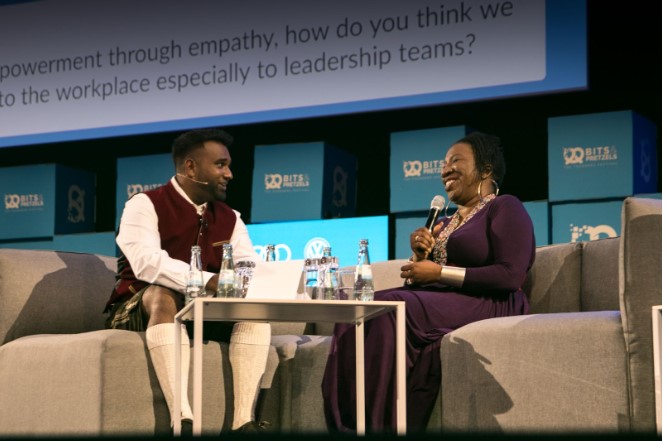 Any advice that starts with negativity or mentions your lack of readiness is advice you should steer clear of. Most of the things we figure out in life are a result of the momentum generated because we have decided to START. When you dare to START and go down the path towards a goal you will figure out more than if you only sit around and postulate, ideate, and strategize. We should never let the perfect become the enemy of the 'good enough' and dive into our dreams starting with the smallest step.
The best advice I've ever received was actually a tip on productivity. I was backstage before an interview with a music industry legend. He is the incredibly successful owner of a label that has multiple artists, athletes, and real estate deals. If that wasn't enough he is also one of the managers for Beyonce and I have a great love and admiration for her and her music. The point in my career when we met even my soundtrack to get on stage was a Beyonce track and so this moment meant a lot to me.
To break the ice I asked him a tongue in cheek question not expecting a deep answer. I asked him, 'who is your most valuable asset?' I was expecting him to say Beyonce and then we could both bask in my admiration for her, but my planned icebreaker didn't go as expected and I was floored by his profound answer.
He looked at me very calmly and said
"Dan, businesses come and go; opportunities come and go; people come and go; joy and happiness come and go; everything comes and goes EXCEPT for time. Time is the only thing that goes and never comes back. So my most valuable asset is time."
THAT day was the start of a whole new chapter in my life. My calendar became one of the most powerful things in my life. What I give time to; who I give time to; how I live my life in the time I have left became the ultimate criteria. I'm in a position now where I think less about how much money I can make and instead think more about how to maximize and optimize my time.
Each of our lives has an expiration date, whether we like to admit it or not. This truth should increase the importance and relevance of time while giving clues to how we use it for the things we care about; for the people we care about, and for the ways we choose to show our love to those around us.
I continue to be humbled by the fact that my days are numbered and want to encourage you to join me in increasing our intentions around the lofty goals we have.
Let's dare to use our time on earth to love others deeply and to breathe life into the dreams we have to make the world a better place.
Let's dare to Start Now Start Simple
---
---
Dan Ram ignites the stage as an in-person event and virtual event MC/ Moderator & Speaker at over 100 events a year. He has shared the stage with international luminaries including President Barack Obama, Sir Richard Branson, Reid Hoffman, Nico Rosberg, and Grammy-winning artists and celebrities. He has also been recognized as a Top 40 under 40 leader 2020 as well as a Top 100 Yale Alumni in Technology 2021. Level up your communication skills through his course and mastermind "Speaking Success". His passion is to inspire people with his motto 'Start Now Start Simple' in building a future we all want to live in.