If you are like most college students in your final year of University your head is probably spinning with ideas of what to do next. Others might be reading this and have NO clue what next steps to take after graduating. Thankfully my advice today will be useful to you if you know exactly what you want to do, and if you don't. If you are open to experimenting with a new lens to guide you in this pivotal decision you will be rewarded with clarity and momentum toward a fulfilling career and future.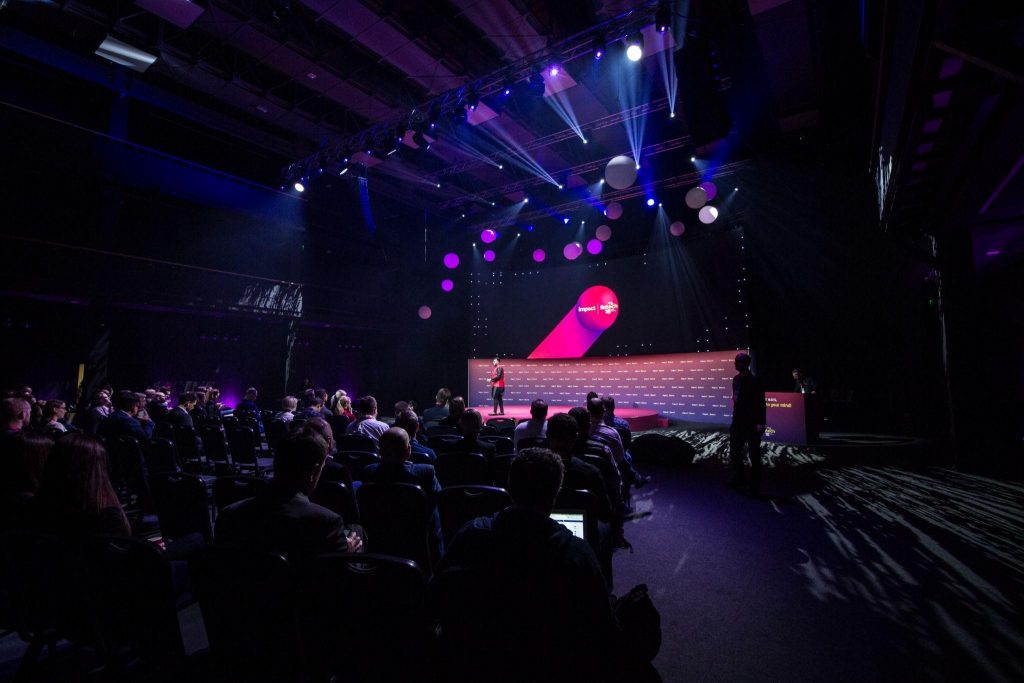 Purpose NOT Profession
I was very fortunate. Because of the incredible hard work and sacrifice of my parents I was able to have choices in my life. My parents didn't have as many choices in their life. They grew up in poverty and struggle. They sacrificed comfort and convenience to make a good life for my sister and I. The blessing of their sacrifice is that my sister and I had choice regarding what we would do with our futures. When I graduated high school I had a choice of what University to go to. When I graduated college I had a choice of what job to pursue. I realized early on that I wasn't geared to ONE specific type of profession. One of the benefits of the foundation my parents gave me was I had a choice to choose Purpose over Profession. I assume most of you reading this can resonate with my story because you have a choice as well. We live in a world that has so much to offer so how do you know what path is right for you?
I would encourage you to use this season to think about purpose and not profession. When you lock into your purpose it uncovers what feels almost like an unlimited supply of energy, creativity, and in my case also money; which seems to chase me rather than me chasing it.
When I graduated from college I used the P.I.S. acronym for how I chose my purpose. P.I.S. stands for People, Impact, Scale. My non-negotiables were and still include working with great people who excite me, doing work that has some sort of impact, all within an environment where I can add my magic touch which makes things grow!
For example, I once worked for a radio station with a couple hundred listeners and I knew what to do in the programming to get us to 1,000's and then tens of thousands to now being one of the biggest podcasts in Ireland. I also worked with a few startups and it was the P.I.S. acronym that guided who I worked with and the degree of my involvement.
When you are led by your purpose you will have an inner guide to help you navigate seemingly tough decisions. If you are unsure of your purpose then over the next few months become more aware of what you love doing and what brings you joy and meaning. Write down these discoveries about yourself in a journal so you can look back and see any patterns pointing you in the direction of your purpose. I encourage you to be honest with yourself and what you discover because what makes you come alive might be different than the people around you. If you can connect the dots to discover how your purpose solves a need in the world this realization will become your fuel and motivation.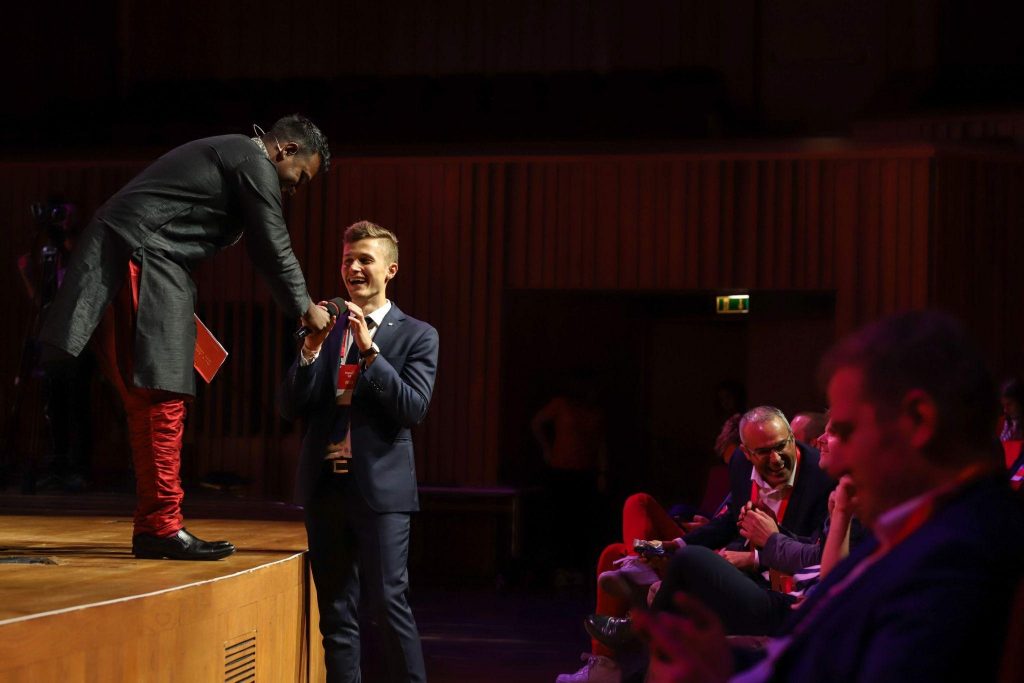 PEOPLE
My current career as an moderator, speaker, and coach is only a continued extension of this same model. When I host some of the world's largest events it's exhilarating to be surrounded by the current legends, heroes, and changemakers of our time. I also love the window into my world I've curated on social media to share these superhumans with future generations; inspiring them to believe that THEY are the dreamers who have the answers to our world's pressing issues. Your satisfaction in your future career is intimately connected to the people that will be around you because of the path you have chosen. Keep this in mind when weighing your options.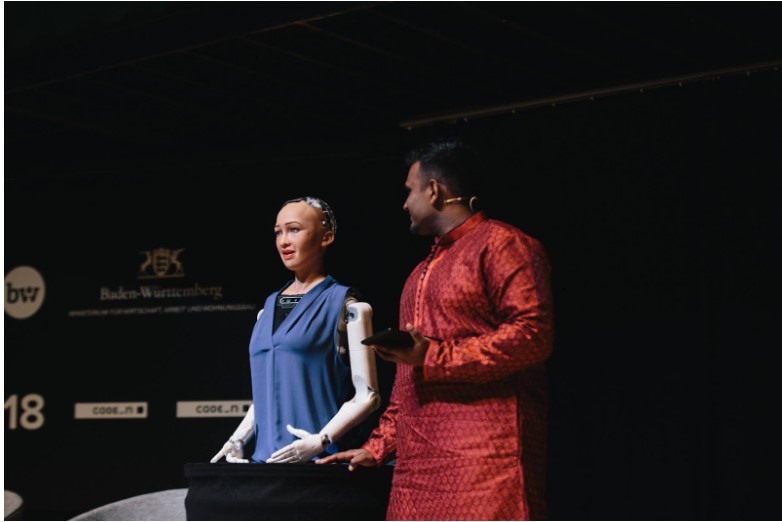 IMPACT
Everything I do exists at the trifecta of the future, Innovation, and technology. Every week I get to see how an idea sparked at a conference turns into something we all use and love in a couple years. Seeing the future impact of the conversations I introduced and facilitated keeps me fired up to show up as the best version of myself every time I get on stage. For you, knowing the immediate impact you will have in your career choice is a bit harder but we have the luxury of the internet to get a sneak peak at how the work of others in that field impacts the world. Building relationships with people in a number of industries and picking their brain about the work they do and its impact might be your best tool to guide you when deciding on a career.
SCALE
I love traveling the world and getting to host events in off the radar countries like Estonia and Romania as well as in massive countries like India or the U.S. While my career has exceeded my own expectations I love continuing to grow the list of countries around the world in which I moderate and speak at events because this means that my tribe and impact continues to increase in number and effect. The ability to scale your work requires planning, funding, partners, and creating systems to automate the strategies that consistently perform well.
Conclusion
As a University graduate in our modern world statistics show you will have more than one career before you retire. This reality should take some of the weight off your shoulders as you decide on what career opportunity to take after graduation. If you remember the P.I.S. acronym and make your decision based on how your choice will determine the People around you, the Impact you will have on the community, and the Scalability of your work you will find a fulfillment that only comes when you choose Passion over Profession.
If you want help finding the right path for you send me a message here for a free consultation to see if my coaching is right for you.