By DanRam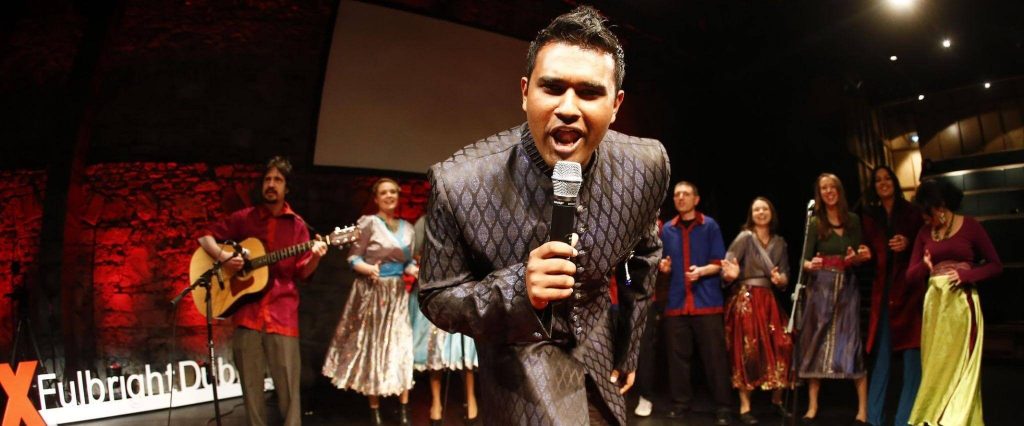 As the son of an Indian diplomat I spent my entire childhood being an outsider; a foreigner in countries, cultures, and languages I did not know; having to connect with people I did not know.
The connection skills I developed at a young age have guided me in my current profession on stage and with my executive coaching clients.
That said, there are still many moments where I feel outside of my comfort zone. Hosting numerous international events I often have to interact with tens of thousands of new people in new cities all over the world. Every event I host gives me a new opportunity to meet new people in new thematic and cultural contexts.
While you may not be hosting your own lineup of international events I know you too will be presented with countless new professional interactions. Which is why I want to share with you my top 5 tips on How to connect with anyone, anywhere.
#1 Make a Strong First Impression
We've always been told that a first impression can make or break a new relationship but aren't usually given guidance regarding ways we can improve how we are initially perceived.
Here are the 3 ways you can start a conversation with a strong first impression.
Have a Strong firm handshake
Appear more inviting with a nice smile
Make eye contact with your new connection
Embodying these three simple yet powerful attributes will make you more approachable and will create a warm atmosphere as you continue the conversation.
#2 Open Body Language
Keeping your hands out to the side and never crossing your chest are two important visual tips that will help you achieve the connection you desire. Not shrinking away and mirroring the body language of the person you are talking to translates to you not being too overpowering in a conversation.
#3 Never a Monologue
You should lead the conversation with interesting questions and be truly interested in what the person has to say in response. The key to asking a good question is listening. If you listen with the intention of truly wanting to learn about the other person, authentic follow-up questions will naturally come to you.
#4 Be Interesting
Come to the conversation ready to contribute your best stories and be sure to know which stories are the most effective with different personality types. Raising your energy up a notch will also elevate your frequency making that moment in time memorable.
#5 Make em' laugh
You will get bonus points if you can make someone laugh. Also, keeping the conversation rooted in topics where there is mutual interest will aid in sustaining its momentum; helping you to avoid those pesky awkward silences.
These are my top tips, now I want to hear how YOU connect with new people at events. Leave your best tips in the comments below.
---
Dan Ram ignites the stage as an in-person event and virtual event MC/ Moderator & Speaker at over 100 events a year. He has shared the stage with international luminaries including President Barack Obama, Sir Richard Branson, Reid Hoffman, Nico Rosberg, and Grammy-winning artists and celebrities. He has also been recognized as a Top 40 under 40 leader 2020 as well as a Top 100 Yale Alumni in Technology 2021. Level up your communication skills through his course and mastermind "Speaking Success". His passion is to inspire people with his motto 'Start Now Start Simple' in building a future we all want to live in.