Are there half truths that you tell yourself that are holding you back?
It is easy to see over time that you have put yourself in a box. When we look at the larger than life success of others on social media we then say things such as 'I'm not Entrepreneurial, I'm not a speaker, or I'm not a leader.' But it is possible to tell ourselves a different story and become and live out a different reality.
You might be restricting your capacity for growth because you are telling yourself that you're not good enough. In my personal and professional life I live out a different reality believing I can create a version of myself based on who I want to become; and you can do this too.
My faith in God is certainly the guiding force that has shown me the power of words. In the Bible God creates the entire universe through the power of his word. Because we are made in his image our own words also have a distinct effect on our lives and the lives of others. But none of this happens by chance or magic, there is a distinct chain reaction that follows and leads to this new reality. I believe that words become attitudes and attitudes turn into actions and actions become who you really are. But it all starts with words.
We live in a world that is overly fixated on what THEY are saying and what THEY are communicating. We neglect the fact that our own voice is often our greatest obstacle. It is easy to pigeon hole ourselves saying 'I am a woman in business and THEY say that there is a glass ceiling that defines my future ambitions.' I'm not saying that those are not true voices but what about YOUR voice?
The moment you accept those other voices as your reality it is now YOU saying that you cannot achieve more and do more. It is easy to hide behind 'they say' but the fact that you agree with it makes it your own voice holding you back.
If you start by changing the narrative in your head your entire life will start to change from that point forward. It is not about resources, or people, or opportunities but the key factor is the narrative playing in your mind.
Every morning you wake up and say to yourself 'today is a great day' it BECOMES a great day. Every day you wake up and say 'it's gray and it's cold…this winter looks miserable. This is going to be a rough month.' You know what happens as a result? It will be! Even if it's a great month you will interpret it as a rough month because you have already convinced yourself that it was going to be tough.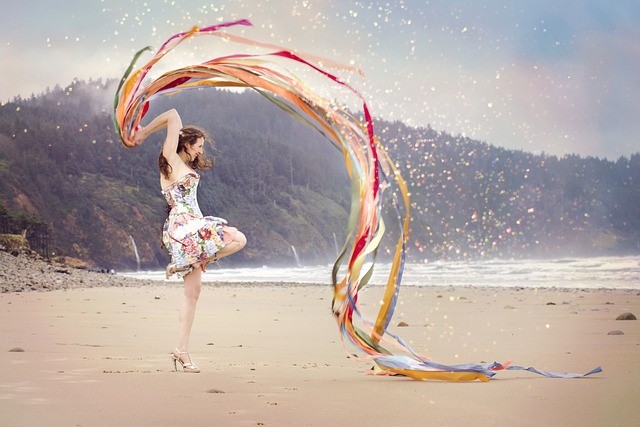 The choice of words and ideas you speak into your mind are so important. You no longer have to be a victim of limiting beliefs. You have the ability to create the most ideal version of yourself if you begin telling yourself a different story, a more positive story. Start doing this today and let me know in the comments how your life begins to change.
---
Dan Ram ignites the stage as an in-person event and virtual event MC/ Moderator & Speaker at over 100 events a year. He has shared the stage with international luminaries including President Barack Obama, Sir Richard Branson, Reid Hoffman, Nico Rosberg, and Grammy-winning artists and celebrities. He has also been recognized as a Top 40 under 40 leader 2020 as well as a Top 100 Yale Alumni in Technology 2021. Level up your communication skills through his course and mastermind "Speaking Success". His passion is to inspire people with his motto 'Start Now Start Simple' in building a future we all want to live in.
---